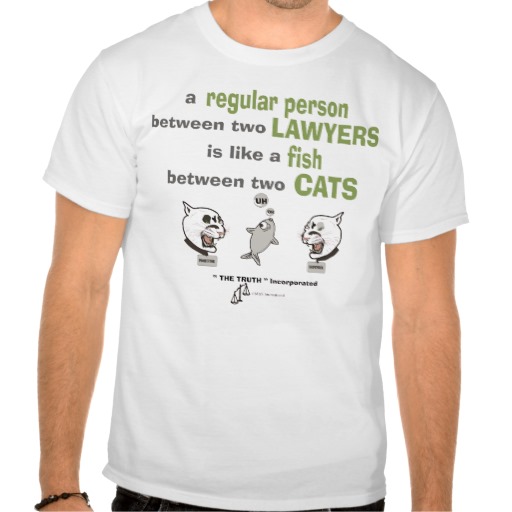 29 Feb

Long live the anti-lawyer

Personal brand and personal positioning is all the rage.

So why do so many lawyers still look and sound the same to most non-lawyer clients? Whether the look is super-smart suit or smart casual, it's still all very controlled and risk-free with minimal personality.

How many lawyers do you know with genuinely interesting haircuts? Please post photos!

The words and manner are also very controlled and measured. Swear-words are a definite no-no when clients are around. Personal enthusiasms and attitudes are mostly kept hidden and under wraps with the result that clients only see the generic professional work-front, not the real person.

OK, so I'm not saying that all lawyers should go around swearing, but the default no-risks approach to appearance and approach does make it difficult for lawyers to differentiate themselves to clients. For more experienced lawyers it's not quite so bad – they have clear specialist expertise and expert status. They also have established reputations and can actually afford to take some personal branding risks (just as they grow instinctively more conservative).

For younger lawyers, it can be tricky. They don't have the expertise yet to truly differentiate themselves, and instinctively play it safe. Their practices then seem to go out of their way to entrench this identikit approach with website bios that follow exactly the same formula, dating qualifications and admissions and little else. The result is that – with some exceptions – clients see all young lawyers as the same, so there is no reason to choose one over another.

All lawyers have personalities! (allegedly). Isn't it time to promote these more!

The rise of the anti-lawyer

Into this space comes one of the most popular brand types for aspiring lawyers – the anti-lawyer.

This approach flips the default uptight no-risks approach to personal branding and turns it on its head. The aim is to look and sound nothing like a lawyer – and in doing so maximise your appeal to clients who don't naturally warm to lawyers (which – unfair and irrational as this is – is quite a lot of people)

We're talking about actual personality –
interesting distinctive attire: black suits, ties and smart casual are out
interesting haircuts that date back to your favourite rock/pop act from 15-45 years ago
the expression of personal enthusiasms and attitudes that go beyond 'safe' areas such as sport and family
The anti-lawyer then goes a step further by criticising how some other lawyers work and doing something different. This means handling costs differently and engaging with clients differently. OK – many lawyers are trying to be different here, but its the difference in look and feel branding that makes claims in these areas more convincing.
Think about it: if someone looks like a lawyer and sounds like a lawyer, then the client is entitled to think that they will act like a lawyer('s unfair market reputation) in terms of poor communication, overcharging and everything else.
If instead, they look and sound human, down-to-earth, and normal (whatever that is), then maybe they're not like all the other sharks and we can trust them.
The 'anti-lawyer' personal brand is on the rise and I've seen it be very successful. In an age when difference is so important yet so difficult, it may be time to take some risks, but at the same time be yourself.
Long live the anti-lawyer!.