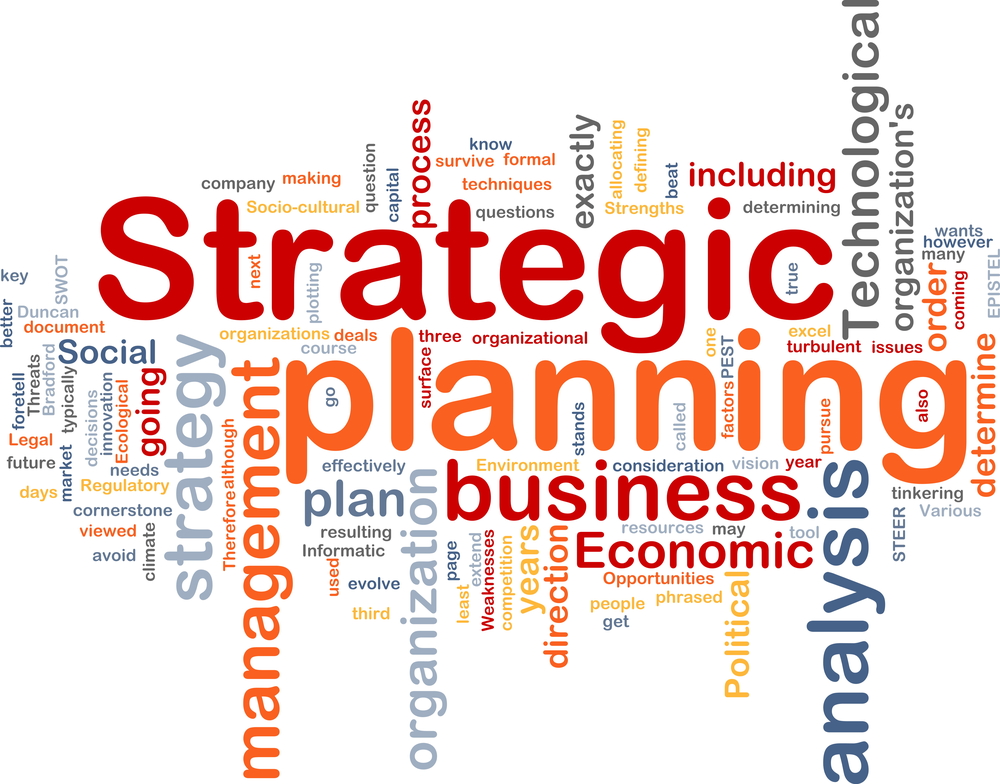 11 Oct

Law practice strategic planning:

Frustrating waste of time or more important than ever?


Does your practice have a strategy that you are confident will bring success over the next 2-5 years?


It's easy to be cynical about strategy workshops – and I agree not enough of them bring about the positive change they aim at – but given the disruption, change and ever-increasing competition in the legal profession, ALL PRACTICES should either be confident they have a good plan, or at least make their best attempt at developing one.


Over the past year I have been lucky enough to lecture on 'Dynamic Strategy and Disruptive Innovation' at Kaplan Business School. Strategy has moved on in recent years and new frameworks tell us how to become an exponential organisation, implement 'blue ocean' strategy or otherwise prepare for disruptive innovation. Some law practices, including those in Queensland, are riding this wave, but for the majority the challenge is more straightforward – finding a genuine competitive advantage, or otherwise giving clients a reason to choose you over others (differentiation).


Whilst there are significant opportunities now for law practices to reduce costs, I find that simply being cheaper than your competitors rarely has the impact on demand that many practices believe: the price sensitivity of most legal services is exaggerated. Investment in focused business development and client experience does bring rewards but nothing is as effective as clear positioning and differentiation to help both attract enquiries and convert them.

Why should clients choose you over your closest competitors?
There are a number of ways law practices can differentiate themselves based around what you do, who you do it for and how you do it. Similarly practice can and should position themselves at each of the practice, practice offering and individual level.
Sounds simple enough, but law practices have a number of specific challenges in relation to strategy:

Risk aversion
Complacency and underestimating the market
Implementation

.
The first and biggest challenge is risk aversion – the natural conservative instincts of solicitors. This can be difficult even with individual solicitors, but where the partnership structure means that strategy is dictated by the attitudes of the most conservative partner, conservatism nearly always wins out. Strategy is as much about what you are willing NOT to do as much as what you are. It is about narrowing your offerings or your market and taking the courage to stand out from the crowd. A range of issues – from client buying habits to the nature of digital market – now mean that the market rewards specialists not generalists. For ambitious law practices, staying broad is actually the risky option.

But still – even as general practice after general practice fails to survive generational change – law practices are reluctant to take a strategic stance. Risk can be managed through brand architectures and personal brands to an extent but the strategy and the message needs to 'cut through' the noise of your competitors.

The next challenge is complacency or underestimating the rest of the market. This year I've been marking PMC business plans again and whilst some people are carving out some genuinely new niche's, I have been surprised at how many practices – new or existing – believe they have something unique when they haven't.

Offering a single practice area does not give you a niche (in Brisbane anyway). You need to differentiate within your practice area as well.
You have more competition than you realise
Being small doesn't make you a boutique
You are not the only ones with experience, expertise, referral opportunities or contacts
You are not the only ones offering fixed fees (badly)
You have little to justify your claims of superior client experience (everyone gets at some positive feedback)
.
Strategy isn't easy. It is not about defining who you currently are and crafting some snappy tagline: it is about offering something genuinely different. Too many value propositions or claims of differentiation either focus on attributes that are commonplace, or barely exceed minimum client expectations. Solicitors and their practices need to be challenged to focus on messages that are genuinely different.

Finally, once you have a genuine strategic focus, it has to be implemented effectively. As discussed, differentiation and strategy are more than just a tagline. Strategy implementation requires changes across the entire business model to create a new reality. Marketing, Client experience, technology and systems, people development, referral management, resourcing, costs management, pricing – all have to be reviewed and refined to support the new strategy.

To discuss help with your strategic planning – or for tailored workshops on pricing, productivity, client engagement, client experience or business development, please contact Giles Watson on [email protected] / 0404 266174.