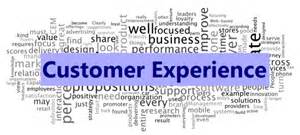 24 Sep

Experience the difference?

Can you successfully differentiate and position your practice by offering superior client/customer service?

Many seem to think so: Carl White from CXINLAW clams that 'Client Experience is the only differentiator in law'. It is certainly important – probably the single most critical aspect of practice development – but is it a real differentiator in terms of practice positioning, or is an excellent client experience just 'table stakes'?

With nearly all practices claiming to offer a superior client experience (in various vague terminology), and then often falling short (as the excellent CXINLAW report shows), clients have been responding cynically to such claims for a while now. It's a bit like the big banks: have any of them really succeeded in positioning themselves as the bank that offers a superior client experience?

I'm not suggesting that law practices can't or don't deliver excellent client service and thereby differentiate themselves with the clients that experience them – many do – but to successfully position and differentiate yourself in terms of widespread client/market recognition of a significantly superior experience – that's another challenge!

So in the face of this – often justified – cynicism, is it possible to genuinely differentiate yourself in terms of client experience? Yes it is! . . . . . . . Here are a few suggestions:

Rise above the expected

Client expectations are constantly on the rise. Clients expect so much as standard, it is very difficult to actually exceed their expectations. What you should avoid is making claims that will bring an "I should hope so!" response.

Clients expect: honesty, integrity, confidentiality, an attempt to build rapport, technical expertise, efficiency, people that listen to their needs, follow their instructions, show them respect, appreciate their business, keep their promises, return phone calls promptly, keep them informed and in control . . . . and so much more.

Offering these things might offer some reassurance, but it won't differentiate you. And please don't promise to return phone calls in 24 hours: leaving it more than 24 minutes will leave some clients frustrated.

Don't try and be all things to all people

Choose your specific 'client experience' positioning. Different clients want different things. Whilst there are some universals, any given experience could be great for some clients, ghastly for others.
Some like formal, some like informal
Some like to control, some like you to 'take care of it all' ("whatever you suggest")
Some want you to understand their industry, their business and their needs and to be a 'trusted advisor', some just want a quick result with minimal social engagement and low personal time costs.
Trying to respond to client preferences can be a great approach, but it makes clear positioning difficult. Trying to be all things to all people will mean the client experience is inconsistent and patchy.
Be specific
Vague claims will only bring cynicism. If you want to convince clients that you are better than the rest, you need to be specific about how the client experience of your practice is superior to that of your competitors.
Can you save them time? (How? Convince me!)
Can you provide more control and choice? (How? Convince me!)
Can you add more commercial value? (How? Convince me!)
Have your clients spread the word
What would you like your clients to say about their experience if they refer others to you?
Give them clear referral messages by reinforcing your points of difference throughout the engagement. If your promise is that you 'keep clients in control of costs', discuss this in the client interview, check that they are in control through the matter, and then ask them if you kept them in control of costs after the matter.
Show commitment
Are you committed to delivering superior client experience, or is it just nice words, good intentions and an unbreakable belief in your own loveliness? Your claims will be more effective if you can demonstrate some commitment in terms of investment in staff skills, IT, implementation of specific systems, or something else.
Provide some proof
Testimonials sell a message so much better than claims. Focus on including testimonials that are consistent with your particular 'client experience' positioning, and which support any specific claims.
Try to get people to put their names to their comments wherever possible. Photos are even better. Maybe a video! Make it as real as possible. Good testimonials can be as good as a personal referral.
Deliver
Get the basics right.
Decide what matters.
Invest in developing skills, systems and the right culture.
Listen to your clients: measure and manage client satisfaction.
Constantly fight complacency.
Put your money where your mouth is
If you really believe that you offer a superior client experience, put your money where your mouth is and explicitly offer a service guarantee, where there is some form of compensation or redress if the service falls short of either a specific defined promise or broader client expectations.
Many practices will (and should) offer some discount or write-off if the client expresses dissatisfaction, so why not demonstrate confidence in your service by offering a guarantee up front?
(Yes, I do)