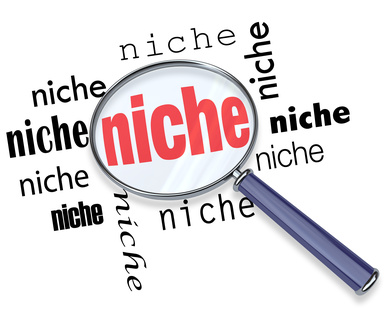 19 Sep

Not nearly niche enough

The Queensland legal profession seems to be getting the message about the need to differentiate – but I am noticing complacency and 'bluff' everywhere. In addition to nearly all law practice websites claiming that they 'offer excellent client service' (or some vague variation thereof), we are now seeing nearly all small law practices claiming to be either a 'niche' or a 'boutique' practice.

Really?

Whilst there are indeed a growing number of genuinely innovative and specialist practices, the majority of those practices calling themselves 'niche' or boutique', are not nearly as differentiated or specialist as they like to suggest.

With the massive growth of solicitors and law practices over the last decade, the market for legal services has become increasingly sophisticated. Clients now know that not all lawyers are the same, and they increasingly not only look for a specialist, they look for reasons to choose one specialist over another. The legal services market has therefore entered a phase of '2nd level differentiation'.

Going back 15 years, a practice that just specialised in one area of law – commercial or family or criminal for example – could legitimately claim to be 'niche' or 'boutique': they would have indeed carved out their own segment of a larger market and would have minimal competition within that subset. Now, however, single practice area practices have become the norm (and they all look alike!). That's not a niche – its become a (mass) market in itself: a sea of sameness.

To legitimately call themselves a 'niche' or a 'boutique', law practices have to embrace this 2nd level differentiation and give clients a clear reason to choose them over specialists in the same practice area. The most obvious sources of differentiation are what, who and how:
what – deeper specialisation by area of law (not just crime, but specifically white-collar crime / not just commercial, but specifically franchising etc.)
who – specialisation by client community or industry focus
how – differentiation in how your offer legal service (pricing / service / mobile or online delivery etc.)
For more on how to differentiate yourself as a professional, read Tim Williams' excellent 'Positioning for professionals'.
Just calling yourself a 'niche' or a 'boutique' practice isn't going to fool anyone. A failure to truly differentiate will mean clients have no reason to choose you over your competitors and leave you competing on price, or having to work harder on your marketing just to retain market share.
So, are you niche enough? Are you giving your clients a clear reason to choose you over your closest competitors?
Branding strategies
I know, it's difficult!
How can you – somebody who specialises in avoiding risk – possible take a risk that could involve someone somewhere not retaining you because they need help in some aspect of your broader offering? Is it possible to reap the benefits of greater specialisation without having to risk losing clients?
Mmmm . .maybe. To an extent.
Clearer, consistent messaging and positioning will always be more effective in establishing your specialist credentials than any approach where you hedge your bets. But if you wanted to mange the risk, or test the appeal of a new niche, there are a couple of branding options.
The first is simply to start up a new brand. Register a new business name under your existing practice, develop a new website and promote the new – more specialist – brand alongside your existing brand/practice. It's a bit of a fudge, but might give you confidence and help you transition to a more specialist future
The other option is to develop a more specialist personal brand, positioning yourself as an expert under the same broader practice brand. This is standard practice for larger practices who have a range of diverse specialists under a more generalist practice brand. In the smallest practices, where the principal in question essentially is the brand, it can send confused messaging, but it can work very work for small teams or growing practices.
Whatever your branding strategy, the question remains: are you giving your clients a clear reason to choose you over your closest competitors?
Are you niche enough?
www.gileswatson.com.au