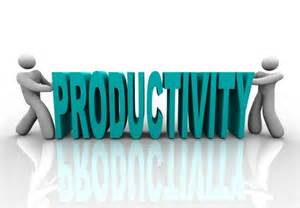 27 Nov

Productivity and costs communication – you have to sell upfront before you can capture and charge time

One of the biggest killers of law practice productivity is poor initial costs communication. The challenge is selling the value of an assertive estimate.

Productivity in legal practice is ultimately about monetisation – about creating value through your work and then converting this into cash, often by the practice of charging for time. The way solicitors communicate with clients about the cost and value of their work therefore has a significant impact on productivity.

Specifically, two of the biggest reasons for poor productivity amongst solicitors at all levels are:
a reluctance to record billable time because this would lead to recorded time exceeding the initial estimate

a reluctance to record all billable time because the client may question or criticise the value of this time.
Here, a failure to communicate value (sell) commonly leads to the 'grudge purchase' situation – leading to downward pressure on the amount of time that can be recorded and billed.
To address the above risks, solicitors therefore need to develop skills in communicating (selling) the value of their work so they can then:
develop and gain client agreement for costs estimates and agreements that assertively build in all likely time, so there is less risk of exceeding initial estimates

record time confidently and assertively

confidently send costs updates to clients

bill all legitimate time.
In many practices, junior solicitors will not have the client contact that will enable them to communicate the value of their work. Similarly, they may not be responsible for drafting an initial costs agreement that assertively builds in sufficient time to do the work.
In these situations, there is a risk that junior solicitors' productivity will suffer because a partner failed to estimate assertively or otherwise communicate value. In these circumstances solicitors should:
continue to record time assertively

suggest to the partner that they may need to issue a costs update or otherwise discuss costs and value with the client.
To help junior solicitors with their productivity and time management challenges challenges, I am holding a workshop on Thursday December 1: Register here or contact Giles Watson on 0404 266174 [email protected]
https://www.gileswatson.com.au/events/time-management-productivity-early-career-lawyers/