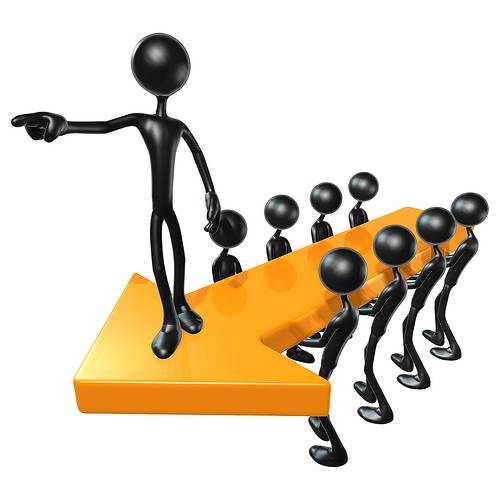 13 May

Small practice marketing leadership – should principals or managers lead?

Marketing and business development in small practices is always a struggle. It's a time management challenge as much as anything: the burden falls predominantly on practice principals – who have to do everything else as well – so marketing and BD often suffers as being seen as non-urgent – and is therefore haphazard and unfocused as a result.

To a significant extent, marketing/BD is one of the few areas (along with people management) that all small practice principals have to continue to devote a significant chunk of their time to. THEY are the brand. It is THEIR business. THEY have to cultivate the trust that cements referral arrangements. THEY are ultimately responsible for client relationships. THEY are the ones who may suffer financially if demand dips.

Whilst different principals spend different proportions of their time on marketing/BD, it is rare for the burden to fall below 10% of their time – and for many this exceeds 50%.

But could the effort be shared? Could practice managers and others do more?

Register now for 'The really useful practice manager' workshop, 25 May, Brisbane.

Practice/office managers and the marketing effort

As discussed above, I don't think principals can really shirk or delegate their marketing roles – but there is much that others can do – and there is certainly scope for practice/office managers and administrators to step up to the plate and do more – including taking more of a leadership role.

One of the biggest changes over the last 10 years is the extent to which digital marketing has become not only useful but increasingly a necessity. The non-personal nature of digital marketing makes it a perfect arena for managers and administrators to take the lead. They can:
Monitor effectiveness with the help of website analytics tools.
Manage the mix of Adwords and SEO to maximise effectiveness.
Co-ordinate responsibility for blogs amongst team members.
Co-ordinate content marketing and social media activity through different channels.
Monitor responses to digital marketing – and then co-ordinate responsibility for follow-ups amongst different staff.
In the realm of more traditional business development, practice managers can:
proactively manage the principals diary to prioritise their most important BD activity.
implement and oversee proactive referral management arrangements in terms of identifying referral sources, ensuring thank-you's and follow-ups, managing and monitoring outbound referrals
co-ordinate ongoing contact with existing/past clients – either email, phone or face-to-face
provide direct support in setting up business development and referrer meetings for the principal and other fee-earners
proactively manage referral relationships with institutional or professional referrers
co-ordinating business development activity by different staff members within different channels and client communities
implementing client listening and customer experience management programs.
.
Even with the strategic side of things, practice/office managers can:
monitor the success of existing activities
monitor competitor activity
stay up to date with industry best practice and innovations
contribute to practice strategy discussions – but then take the lead in transforming a broad strategy into clear actions – and then leading the implementation.
In summary, and although principals cannot shirk their personal role, there is much that practice/office managers and administrators can do to not only support, but often to lead the marketing/BD effort.
Happy marketing!
Register now for 'The really useful practice manager' workshop, 25 May, Brisbane.