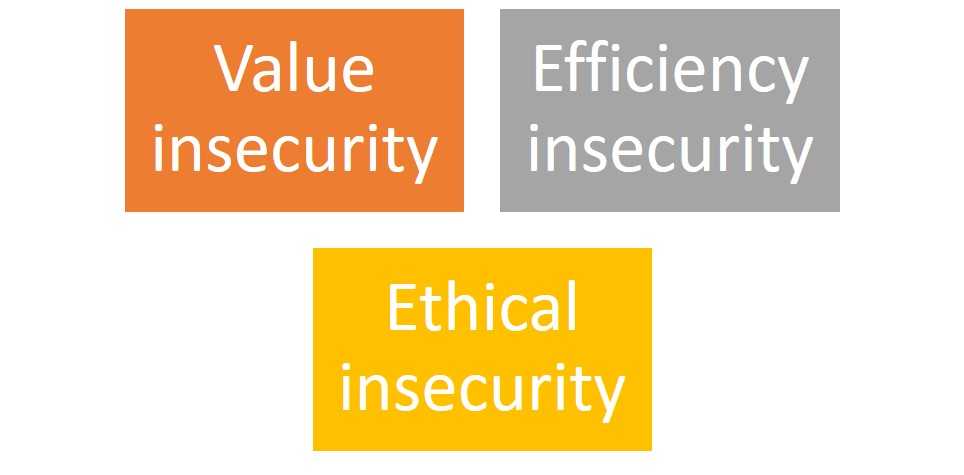 09 Feb

Productivity Insecurities

Do you or any of your team work hard, and seemingly efficiently – but still struggle to meet billable hour targets?

The answer might lie in 'productivity insecurities' – which I've discovered is a big problem for not only junior solicitors but also practice principals.

In practices that time record, the specific challenge of productivity is not just to get things done, but to record and justify this time to the client. It is these doubts about whether time can be justified that cause time capture failures. Although the media highlight instances of where individual solicitors might have been found to 'pad' timesheets or bills, in my experience most solicitors err on the other side and actually fail to capture and bill justifiable time more often than not.

Register now for one of Giles Watson's March practice development masterclasses.

Productivity insecurities come in 3 overlapping forms:
Ethical insecurity – uncertainty about what can ethically be recorded as billable, and not recording when in doubt
Efficiency insecurity – believing a task should be completed in an arbitrary time – perhaps a partner took this long – and recording the shorter time even if they took longer.
Value insecurity – insecurity about their ability to justify their time entries to their partner, and failing to record as billable all the time taken for different activities.
These insecurities can often be uncovered through analysis of timesheets and supervisor discussions – especially if a practice habitually records all time (not just that which a fee-earner initially thinks is chargeable).
To address or overcome these insecurities, practices or supervising partners should consider providing training and guidance:
on ethical time recording, so all solicitors can record time ethically but confidently
on effective costs communication, so all solicitors can more effectively justify the value of their time both internally and to clients.
Beyond that, practices should also require all solicitors to observe some best practice behaviours in relation to time recording that should help to combat some of these insecurities:
record all-time, billable and non-billable
record all the time it took you to complete a task
record time in real time (not at the end of the day/week)
never write off time – capture the time first, then discuss with a partner if you have concerns about billing this time to a client.
To learn more about productivity, communicating value and personal effectiveness, please register at one of the workshops below.
To learn more, register now for one of the following workshops:
• 7 habits of highly effective solicitors, – full day workshop, March 15, Brisbane. Earlybird closing 19 Feb
• Power pricing & productivity (= profits), – half day workshop, March 16 (PM), Brisbane. Earlybird closing 19 Feb
• 7 habits of highly effective young lawyers, – full day workshop, March 21, Melbourne (with Paddy Oliver of Lexcel Consulting)